Say you're looking online for more information about a certain product that you need, and you're given two options:
A. You can read a 2000-word article describing the features, specifications, and other relevant details about the product,
or
B. You can learn about that exact same information in a summarized way, through an infographic.
Although long-form written pieces are still a valuable component of content marketing (you are here reading one, after all), chances are that you'd go for option b), the infographic, and that's simply because human beings are visual creatures by nature.
This means that brands like yours need to use visually striking graphic pieces all across their digital presence.
If you know a bit about Photoshop or Canva, you're probably okay with all of this.
However, if graphic design isn't your forte, you might be panicking a bit, and we have two words for you: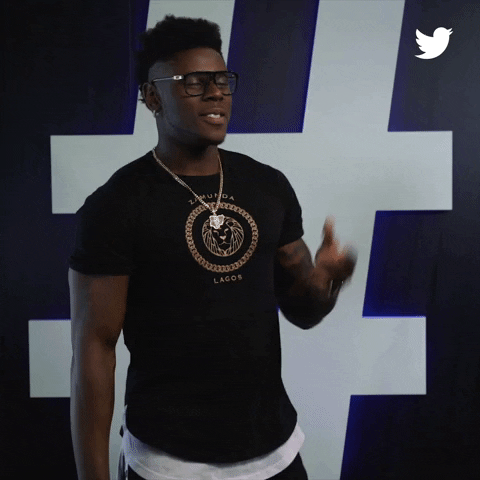 There are plenty of unlimited graphic design companies that would be more than happy to help you with your brand's visual identity – all you have to do is choose the right one for you.
In today's article, we'll go through five of these companies, and give you all the information you need to make the right final decision. 
But first, let's answer one essential question…
What Does Unlimited Graphic Design Mean?
As the name suggests, an unlimited graphic design company will provide you with as many design ideas and revisions, as you want in return for a fixed monthly rate.
Opting for this type of design service holds several advantages for your business:
It's a cost-effective choice, with no hidden costs

It helps ensure visual consistency across your marketing pieces

You get full ownership of the graphic pieces you request

There are fixed turnaround times

You can easily and efficiently scale up production

You're always involved in the design process, yet the heavy workload (read, the stress) isn't on you
Unlimited Graphic Design Companies to Consider
Design is Expensive and Time-Consuming. It Doesn't Have to Be.

Working for clients like Unilever and Poshmark, Design Pickle takes a different approach to graphic design, which the company describes as simple, scalable, and reliable.
The process is simple: you choose a membership plan according to what you need, and you're then assigned a dedicated designer, who you can communicate with through the company's intuitive platform.
The folks at Design Pickle are proud to be friendly, smart-working, trustworthy, helpful, and tenacious, and their vision is clear: "to change lives through creativity".
So far, the growing team has completed over 835 thousand requests and it has even been ranked #748 on Inc. 5000 Fastest-Growing Companies!
Pricing:
Essentials: $399/month

Pro: $995/month

Custom illustration: $499/month
What the reviews say…
"We have seen our social media footprint improve by 600% because we are able to create custom graphics for each post through Design Pickle." – Andrew Spilsbury, Gallagher Bassett
"They get it. They understand me." – J.D. Redmond, TTN Fleet Solutions
"Design Pickle is the god of designing." – Keel Russell, Orange Lab Media Group, LLC.
Unlimited Graphic Design By the World's Top Talents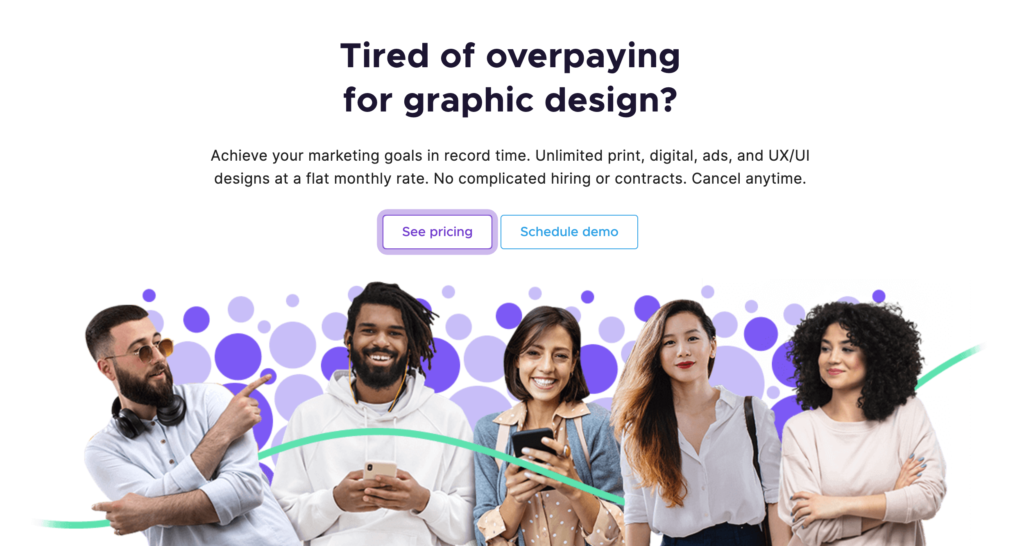 Penji's workflow is divided into three stages: first, you create a design project and the company picks the best-fitting designer for it. Then, 24 to 48 hours later, you get your design back and you can ask for as many revisions as you wish. Finally, you can download the graphics and source files instantly.
The company's mission is to make graphic design the way they believe it should be made: fast, simple, and affordable.
But it's not all about design: Penji also makes sure to give back by assisting nonprofits and organizations that help those who need it the most.
Penji has been featured in several major publications, such as Forbes, Inc., and Entrepreneur, and it is trusted by thousands of brands, including Reebok, Lyft, and Express.
Pricing:
Pro: $399/month

Team: $499/month

Agency: $899/month
What the reviews say…
"They have already studied who you are and what it is that you do. They make sure your designs are all very cohesive." – Lloyd Freeman, Kappa Beautillion
"The designs have been excellent and they have been quick to make any revisions that I submit. Great customer service! Highly recommended!" – Margaret Jackson
"Penji has designed very beautiful materials that we have received much positive feedback about. I highly recommend Penji !" – Lan Dinh
Get your personal graphic designer in a few clicks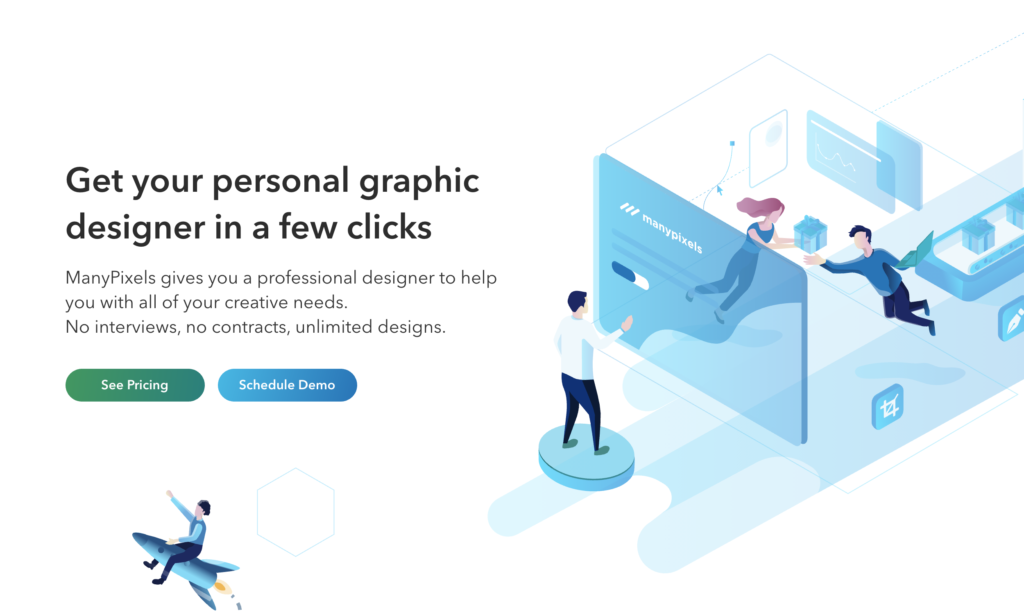 With a client base of more than 1,3000 brands (including Decathlon, beam, and Gartner), ManyPixels combines the talent of 30+ professional designers from all around the world with the useful features of their own application to provide unlimited design services.
Their work lies on three values – putting the customer first, providing pixel-perfect design for all, and working and winning as a team – and so far, they've had the opportunity to complete over 10,000 requests for brands of all sizes and industries.
Their goal is to become the go-to design solution for business owners like yourself, and they allow you to do a 30-minute demo to give their product a try.
Pricing:
Basic: $399/month

Premium: $549/month
What the reviews say…
"We've been working with them for a few website designs and the communication and deliverables were pretty good. I would totally recommend their service." – Marius Cristea
"Best service provider for graphics. I hardly believe anyone else provides such smart service in this industry, We love the way they deliver work to our requirement." – snehil prakash
"Solid service. Saved us a lot of time (on finding a designer), and money (price is very reasonable). Highly recommended" – Max Harland
Unlimited Graphic Design. One Flat Monthly Fee. Go Bananas.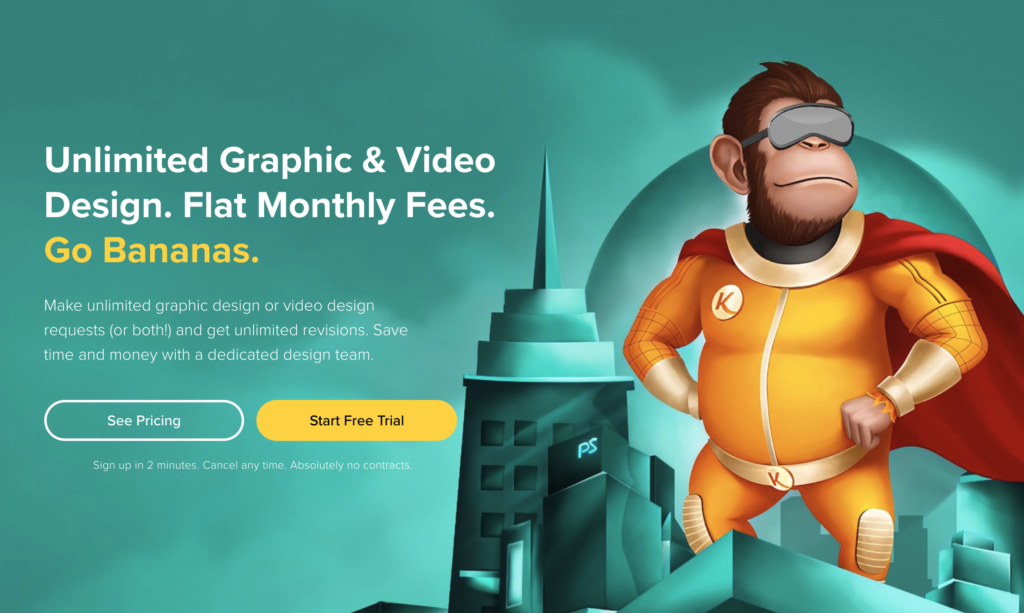 Launched in 2019 (after 16 years of thorough planning), Kimp helps businesses all around the globe turn ideas into real projects and reach bigger audiences with meaningful messages.
The company has over 80 team members and their clients span Europe, North America, Africa, Asia, and Australia.
In order to support these clients, Kimp makes sure to innovate every day, deliver results, celebrate differences, support their communities, and grow as a team.
HostGator, Universal, and National Geographic are only a few of the brands that use Kimp, and if you want to follow their example, you can always book a call or start the agency's free trial.
Pricing: $389/month
What the reviews say…
"What stands out is their design and the speed that they could return the design. They responded to feedback and made edits quickly, typically within a few hours. Additionally, their costs offer a lot of value for your money." – Glenn Greer, RZone Fitness
"Kimp is very quick to ensure that we get all of our marketing needs served on time, to the quality that we need, and in a very effective manner." – Kubes Nava, Nava Wilson LLP
"It has been a pleasure working with KIMP's designer – Sansa. Absolutely professional in every aspect and never fails to exceed our expectations" – Caroline Tay, TFP marketing
Get your own personal graphic design team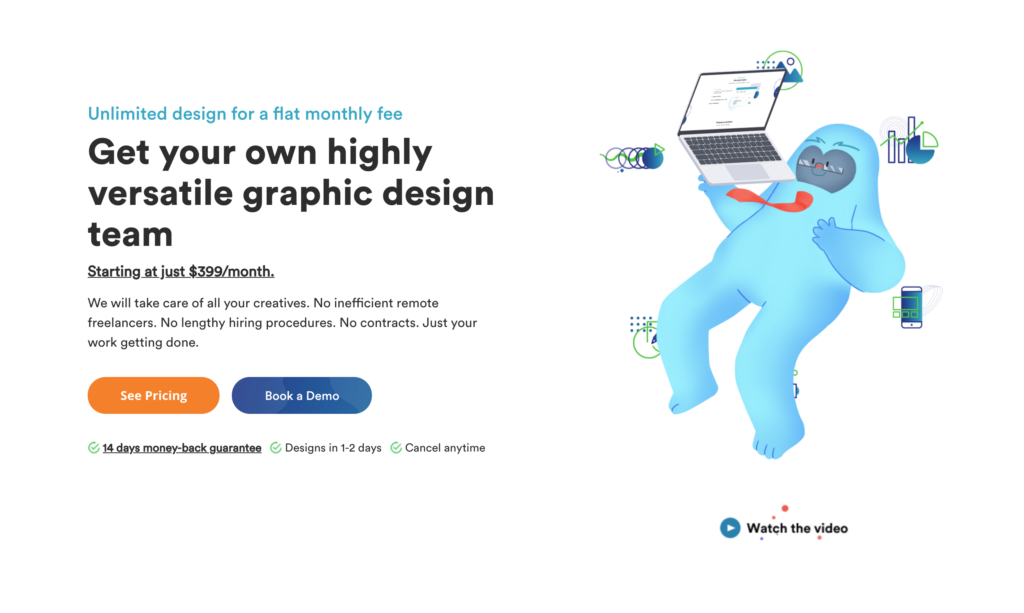 DotYeti has an easy-to-use platform, which allows you to create new requests (including all the details you wish), easily submit them, and communicate with your assigned designer.
The company's motto is "There's no "I" in team" and that reflects in the way they work with their clients.
Designing for brands like UnionBank and The Voice Holland, DotYeti is an award-winning unlimited design company that is rated 5/5 both on Google My Business and Facebook.
If you don't know whether or not this is the right design partner for you, you can take their quick quiz and find out.
Pricing:
Basic: $399/month

Premium: $995/month

Royal: $1995/month
What the reviews say…
"I received complex designs within only 48 hours" – The Hive
"We're finally able to move forward faster with DotYeti's quick turn-around. We are using their graphic design and motion animation services to keep our social media channels fresh and up-to-date. Thanks guys!" – Dronheroes
"We found an efficient and process-oriented graphic design solution" – UnionBank
Boost Your Content Marketing With the Help of These Unlimited Graphic Design Companies
Visual content is now more important than ever, but not everyone has the skills that it takes to create striking graphic pieces that catch the user's attention in the overpopulated World Wide Web.
That's exactly why working alongside the right unlimited graphic design company can be so beneficial, not only for your digital marketing and content strategies but ultimately, for your sales.
Now that you know all the essential information about five design companies, there's only one question left to ask:
Which one do you think is a good fit for your brand, considering your niche, goals, and budget?
Once you know the answer, you know what to do. Send them a message to get your project started, and take your content to the next level!